Tour Hanoi – Sapa – Mu Cang Chai 7 days 6 nights
Price:
760pp US$
760pp US$
Coming to Mu Cang Chai in September and October, when autumn ends, visitors can feel prosperity all over the area as rice in all terraced fields is ripe, giving the gold colour. During the time, the terraced rice fields look like golden silk scarves flying over in the wind above green mountain slopes, making the […]
Overview
QUESTIONS OF TOURIST WHEN TRAVELING IN MU CANG CHAI
300 kilometres in Northwest far from Hanoi, Mu Cang Chai, Yen Bai is favourite place for adventurers who love natural beauty and love enjoying highland atmosphere.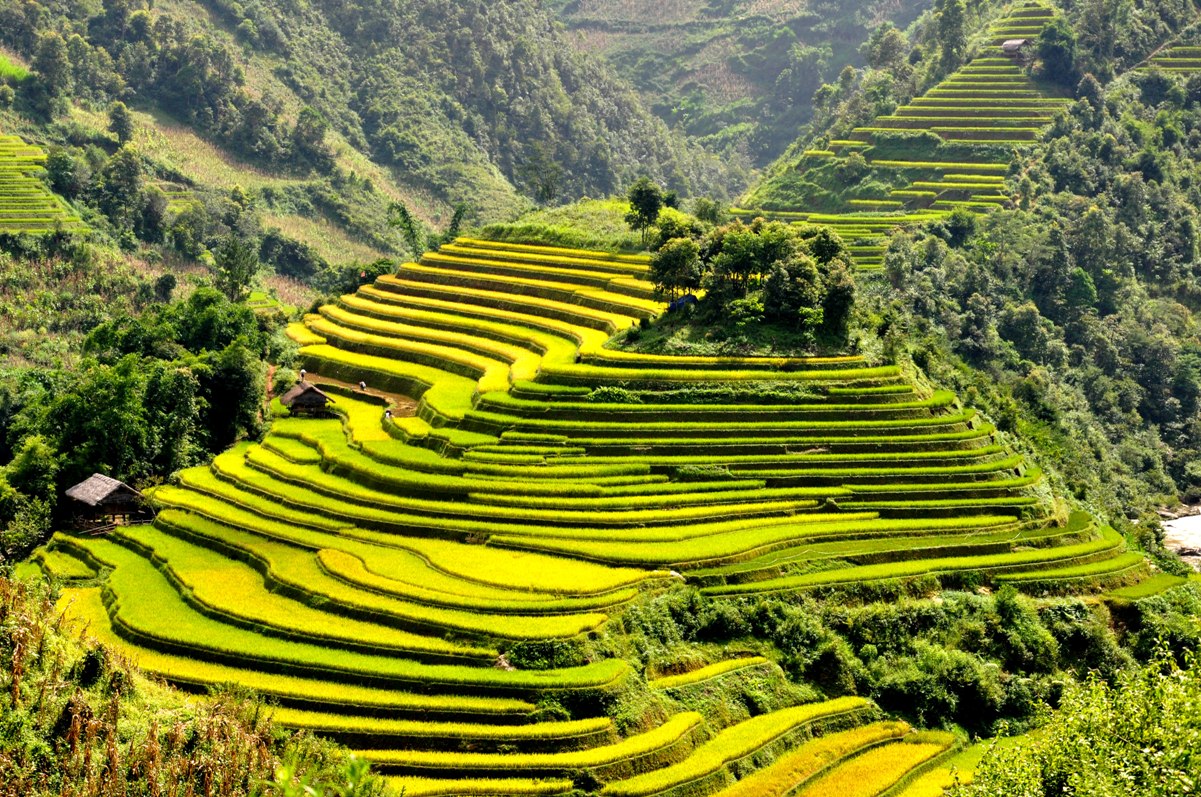 300 kilometres in Northwest far from Hanoi, Mu Cang Chai, Yen Bai is favourite place for adventurers who love natural beauty and love enjoying highland atmosphere.
When is the best time to travel in Mu Cang Chai ?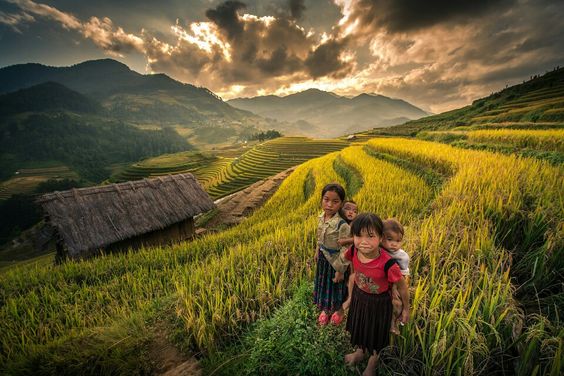 Guests often to Mu Cang Chai in harvest in September, 10 and poured water season in May, 6. These are the two most appropriate time for you to admire the magnificent scenery of northwestern mountains with rice terraces ladder brilliant yellow colour; or water flashed like a mirror surface.
Weather in Mu Cang Chai how
Unlike the plain areas, the weather in the mountains is very unpredictable and constantly changing throughout the day. Often there may be rain at night, early morning fog and sunny daytime sky. You should prepare for wind and rain coat jacket coming here, to prevent the sudden rain forest.
Scroll how
You can go to Mu Cang Chai by car or motorcycle. If moving from Hanoi, normally it will take about 8-9 hours on a motorcycle. You can also catch buses under Hanoi – Than Uyen to go through the Mu Cang Chai. However, places are scattered in various communes and villages, motorcyclists will help you be more active.
Note what you go by motorbike to Mu Cang Chai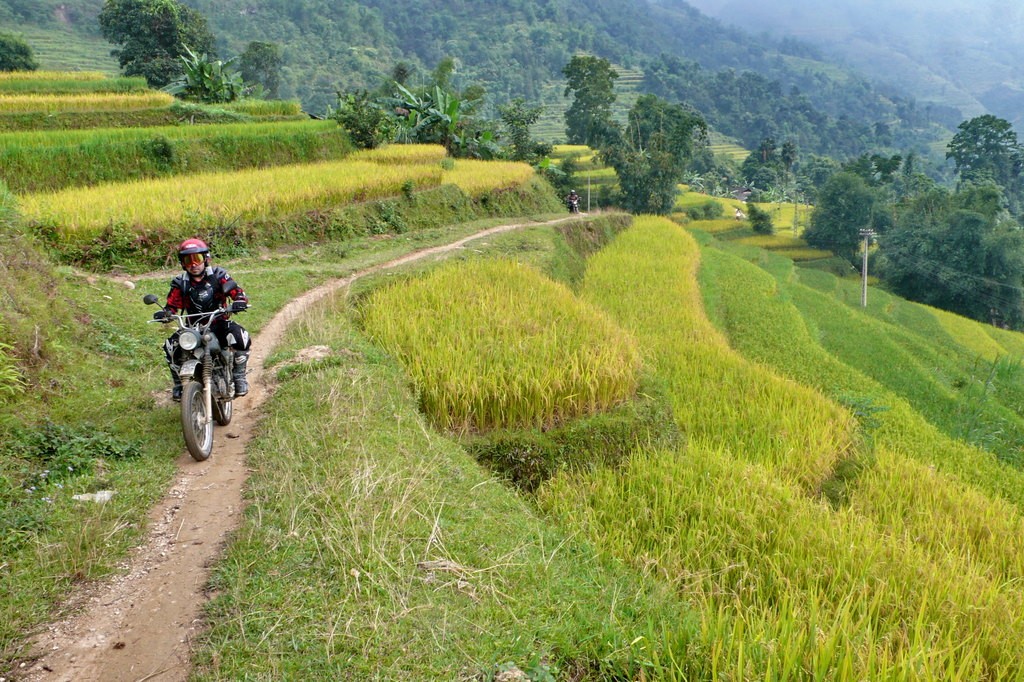 With many alpine terrain and steep gorge as Khau Pha Pass aces, you should restrict speed when moving. Guests should not go at night because of poor visibility and security issues, corrupted Khau Pha Pass car on.
You need to prepare all papers and equipment for vehicles. Note speed on Highway 32 offers from Hanoi to Ba Vi, running through Phu Tho Province since many checkpoints.
What things need to bring
You should prepare the necessary utensils such as warm clothing, wind jacket, toiletries, batteries and charger, camera and phone, ID. If you travel by motorcycle, do not forget to equip themselves substandard helmets, protective gear limbs, gloves, reflective stickers.
When motorcyclists should wear a raincoat raining entirety, hair dryer and shoe cover. Also, stay away from villages, you should also bring candy to donate ethnic children.
Where to stay
Tourism in Mu Cang Chai undeveloped so the accommodation establishments primarily as hostel and homestay. You can stay in the town of Tu Le, Nghia Lo or Mu Cang Chai. With the peak season, prices may stay in the range of 300000-400000 dong a room. If selected homestay, price for a contract is 60000-100000.
Visiting the point
Questions of tourist when travelling in Mu Cang Chai
When to Yen Bai, you can combine sightseeing Mu Cang Chai with other districts. Through Tu Le area, you will visit the Lim Mong, Lim Thai, Cao Pha field, Khau Pha Pass.
After crossing the pass was named one of the "big four Pass" north of Vietnam, you can turn to places like La Pan Tan, Che Cu Nha, bridge Three Houses, Thai district of Blindness Cang Chai.
If time permits, travelers can continue on through Than Uyen, O Quy Ho Pass and to Sapa, Lao Cai.
What to eat in Mu Cang Chai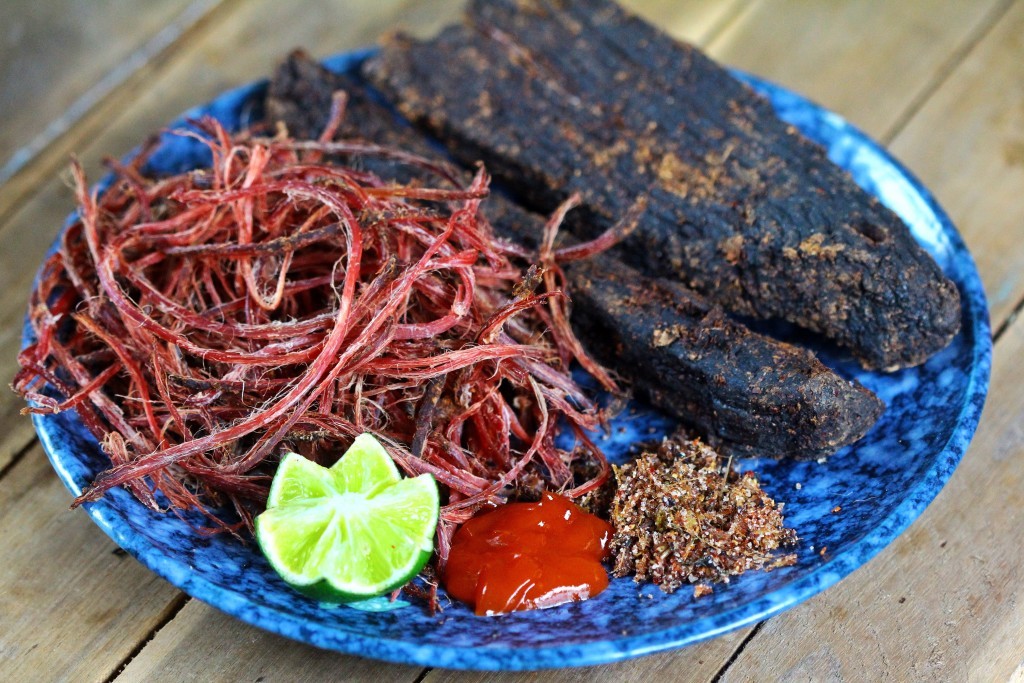 Buffalo meat infected leaf kitchen upstairs
When to stop in Yen Bai and Mu Cang Chai, you can enjoy the typical dishes of the ethnic Hmong, Thai, such as five-color sticky, black earth cake, grilled fish pa pinh top, cake, grilled chicken with honey or buffalo meat infected leaf kitchen upstairs. These are all traditional dishes of local ethnic minorities.
What about gift
If you want to buy souvenirs for loved ones, you can pick wild apple prices 20000-35000 VND per kilogram; bamboo shoots or nuggets about $ 100,000 per kilogram. Goods sold at roadside stalls or markets Tu Le town center Mu Cang Chai.
In addition, the traditional textile products are varied for guests selected with affordable prices. Most of the furniture is hand embroidery of women and ethnic minorities. You can buy at the fair in Mu Cang Chai (open all day, meeting on the occasion of the festival).
Rate
Quotation: (USD/person)
| | | | | | |
| --- | --- | --- | --- | --- | --- |
| Group of travelers | 02 pax | 03 pax | 04  pax | 05 pax | 06 pax |
| Private tour price | 710 | 560 | 460 | 430 | 380 |
Comments